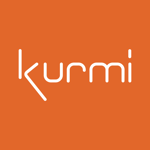 ISSUE PAPER




Why UCC Management Tool Selection Matters for Operational Cost Reduction
The Unified Communications provisioning and management solutions market is fast-growing but also fiercely competitive. Total Cost of Operations is a major factor in purchasing decisions. For businesses and service providers considering a UC provisioning and management solution, the choices can be overwhelming – and TCO analysis can be intimidating.

To help the decision-makers, Nemertes has released its annual UCC Research Study with a dedicated section on Unified Communications administration management tools. This matrix asks IT professionals to rate UC&C solutions in terms of cost as well as user sentiment components like service/support, technology features, innovation and digital transformation.
Meet Kurmi
Kurmi Software Suite is the leading provisioning solution that automates UC workflows and processes across your entire UC and ITSM ecosystem. It allows IT administrators to manage all UC solutions through a single user interface, ensuring data quality and security without the need to learn and operate multiple admin portals for these platforms.
Kurmi is the most customizable, technically advanced tool on the market today. It reduces time-consuming, manual aspect of common and repetitive tasks like MACDs (moves, adds, changes, and deletes)—saving time and reducing costs—while increasing IT staff productivity and job satisfaction.
No other company compares when it comes to features and capabilities for managing UC platforms. And Kurmi is both robust and scalable . . . it's been tested for up to 1 million users.

Talk to an expert today to find out how Kurmi can solve your UC administration dilemmas: contactus@kurmi-software.com.