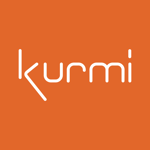 WEBINAR




Manage your Upgrade to Webex Calling or Microsoft Teams Phone the Smart Way with Kurmi
Are you ready to take your business to the next level by upgrading you collaboration systems to Webex Calling or Microsoft Teams Phone?
If you're ready to make the switch, watch our webinar, where we walk you through the most efficient and painless way to migrate and manage your users and get the most out of your UC investment.
What You'll Learn in this Webinar:
Our webinar will provide a comprehensive overview of the benefits of using Kurmi Provisioning Suite to make the move to and manage your Webex Calling, Microsoft Teams Phone, or hybrid environments.
Move to Webex Calling or Microsoft Teams Phone in a paced and non-disruptive way with Kurmi migration tools

Improve employee engagement and reduce service desk calls through a self-service portal

Upsell and deploy new features and capabilities with intuitive workflows

Increase efficiency, reduce costs, and relieve the burden on highly skilled technical staff with automation

Future-proof your UC infrastructure with Kurmi, built for managing hybrid environments, while allowing you maximum configuration flexibility
Meet Kurmi
Kurmi Software Suite is the leading provisioning solution that automates UC workflows and processes across your entire UC and ITSM ecosystem. It allows IT administrators to manage all UC solutions through a single user interface, ensuring data quality and security without the need to learn and operate multiple admin portals for these platforms.
Kurmi is the most customizable, technically advanced tool on the market today. It reduces time-consuming, manual aspect of common and repetitive tasks like MACDs (moves, adds, changes, and deletes)—saving time and reducing costs—while increasing IT staff productivity and job satisfaction.
No other company compares when it comes to features and capabilities for managing UC platforms. And Kurmi is both robust and scalable . . . it's been tested for up to 1 million users.

Talk to an expert today to find out how Kurmi can solve your UC administration dilemmas: contactus@kurmi-software.com.