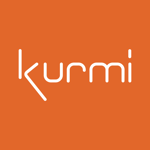 WEBINAR




Best Practices for Managing a Multi-Vendor UC Environment
Companies are increasingly diversifying their Unified Communications tech stack, with nearly 30% using more than one phone system and almost 40% deploying more than one meeting app (Metrigy). While this solves for greater collaboration across enterprise teams, it also complicates the daily management of these systems, increasing time, effort, and costs.

Sound like your organization? Check out this webinar to learn more about how to manage the multi-vendor UC environment more efficiently and effectively. We'll cover:
Trends in UC Management and challenges companies are facing with multi-vendor management (including the migration from on-prem systems to the Cloud)
How to reduce complexity, lessen the strain on overtaxed IT teams, and lower operating costs by using Kurmi to standardize core controls around audits, rollbacks, workflows, access, and security across multi-vendor environments

How to future-proof the management of your UC tech stack by implementing Kurmi, a tool that integrates with multiple vendors
Meet Kurmi
Kurmi Software Suite is the leading provisioning solution that automates UC workflows and processes across your entire UC and ITSM ecosystem. It allows IT administrators to manage all UC solutions through a single user interface, ensuring data quality and security without the need to learn and operate multiple admin portals for these platforms.
Kurmi is the most customizable, technically advanced tool on the market today. It reduces time-consuming, manual aspect of common and repetitive tasks like MACDs (moves, adds, changes, and deletes)—saving time and reducing costs—while increasing IT staff productivity and job satisfaction.
No other company compares when it comes to features and capabilities for managing UC platforms. And Kurmi is both robust and scalable . . . it's been tested for up to 1 million users.

Talk to an expert today to find out how Kurmi can solve your UC administration dilemmas: contactus@kurmi-software.com.