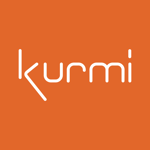 ISSUE PAPER




Save Money and Boost Performance with UC&C Provisioning Automation
In the face of escalating complexity and limited resources, IT organizations grapple with managing intricate operating environments. The proliferation of UC&C applications has compounded this challenge, with organizations adopting a mix of platforms for calling, video conferencing, and customer engagement. This white paper delves into the necessity of UC&C provisioning automation to overcome these hurdles, streamline operations, and yield significant cost savings.
Meet Kurmi
Kurmi Software Suite is the leading provisioning solution that automates UC workflows and processes across your entire UC and ITSM ecosystem. It allows IT administrators to manage all UC solutions through a single user interface, ensuring data quality and security without the need to learn and operate multiple admin portals for these platforms.
Kurmi is the most customizable, technically advanced tool on the market today. It reduces time-consuming, manual aspect of common and repetitive tasks like MACDs (moves, adds, changes, and deletes)—saving time and reducing costs—while increasing IT staff productivity and job satisfaction.
No other company compares when it comes to features and capabilities for managing UC platforms. And Kurmi is both robust and scalable . . . it's been tested for up to 1 million users.

Talk to an expert today to find out how Kurmi can solve your UC administration dilemmas: contactus@kurmi-software.com.