 Streamline Avaya Aura provisioning into a single platform
As the leader in Unified Communications provisioning, Kurmi provides a single-pane-of-glass solution to simplify and automate full Avaya Aura Suite management.

No need to navigate through the Control Manager, System Manager, or Communications Manager. From a single platform, users can be provisioned in seconds, eliminating human error, saving time, and improving end-user satisfaction.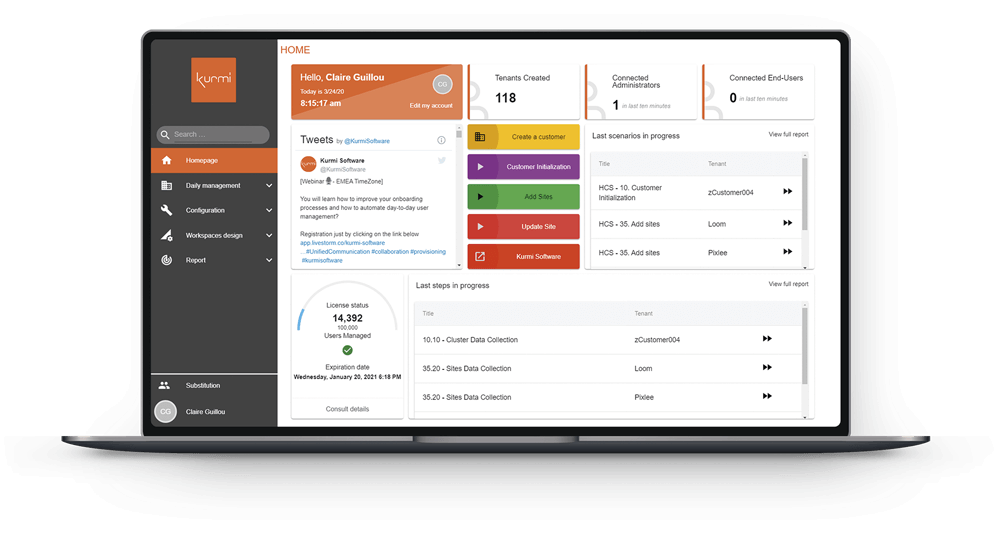 With Kurmi Software, you'll accelerate deployment of your Unified Communications & Collaboration solutions, so you can:
Boost automation for zero-touch workflows with connectivity to any AD and many popular ITSM (ServiceNow)

Create or delete users in seconds

Delegate securely with Role-Based Access Control and SSO (single sign-on)

Manage your dial plan in real time

Empower your end-users and offload your IT help desk with our self-service portal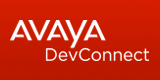 Why should you consider automation for
your enterprise communications management (UC&CC)?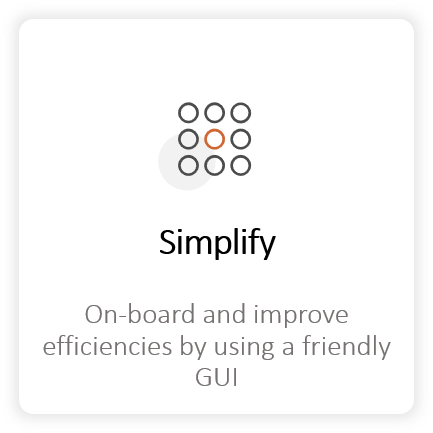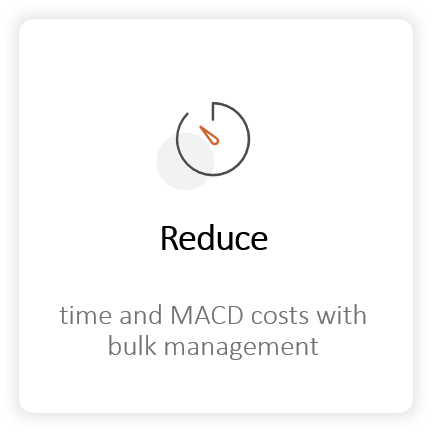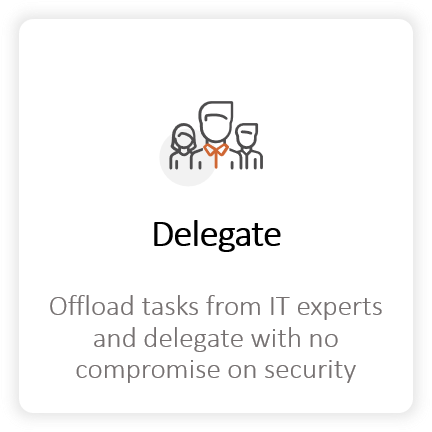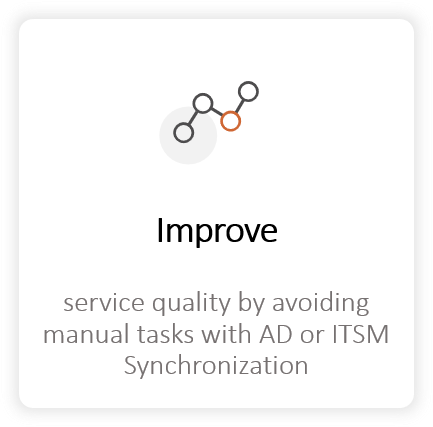 Fast UC provisioning, even faster deprovisioning
Components of your Unified Communications and Collaboration applications. With Kurmi you can:
Create profile templates by site and/or function

Access your ranging numbers in real time

Connect Kurmi to you HR software or Active Directory (LDAP) to achieve zero-touch provisioning

Set up standardized and repeatable processes
Automation saves time and money and reduces the risk of human error. Kurmi reduces the time to provision a new user by up to 80%. Provisioning unified communications is fast, and one-click deprovisioning is even faster!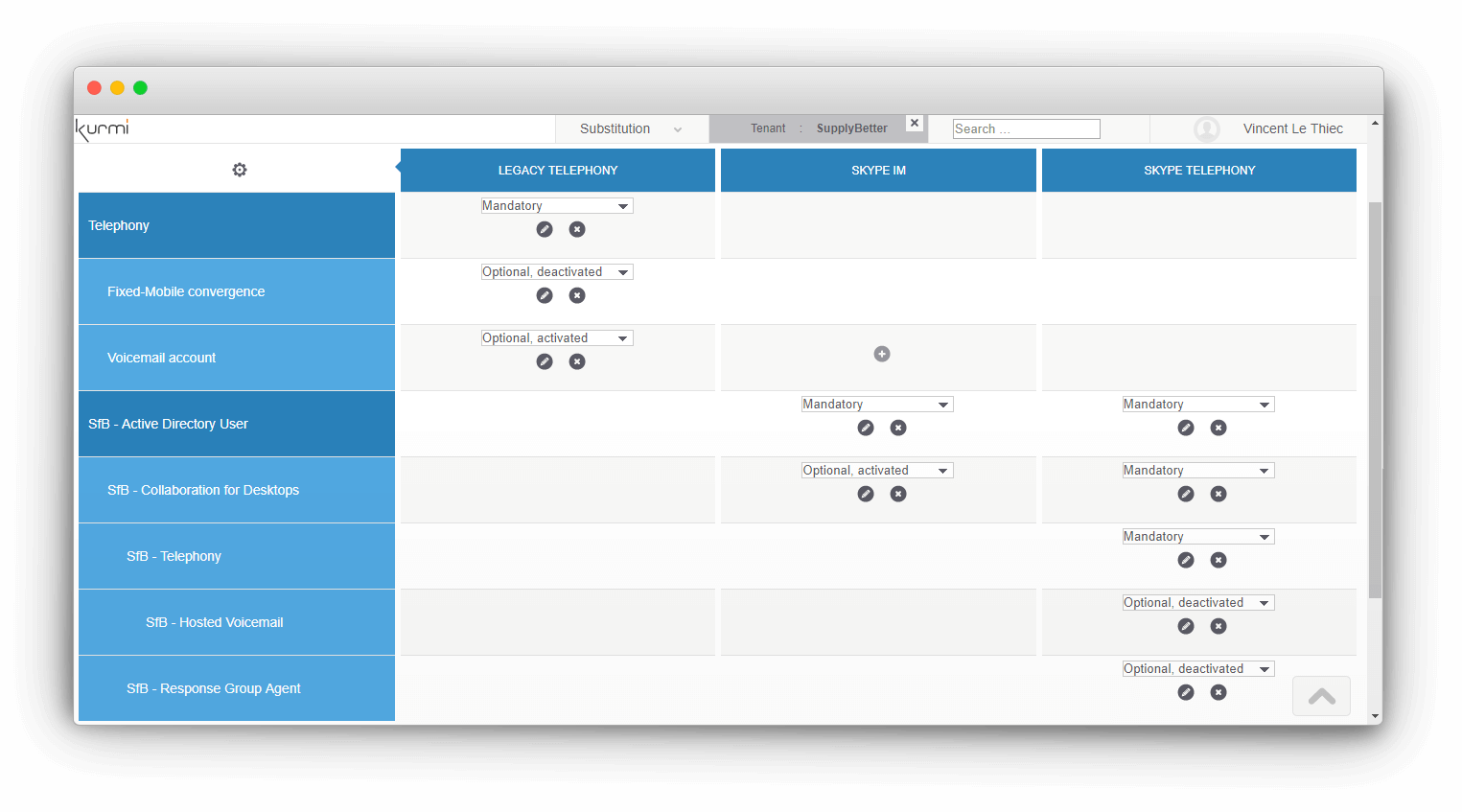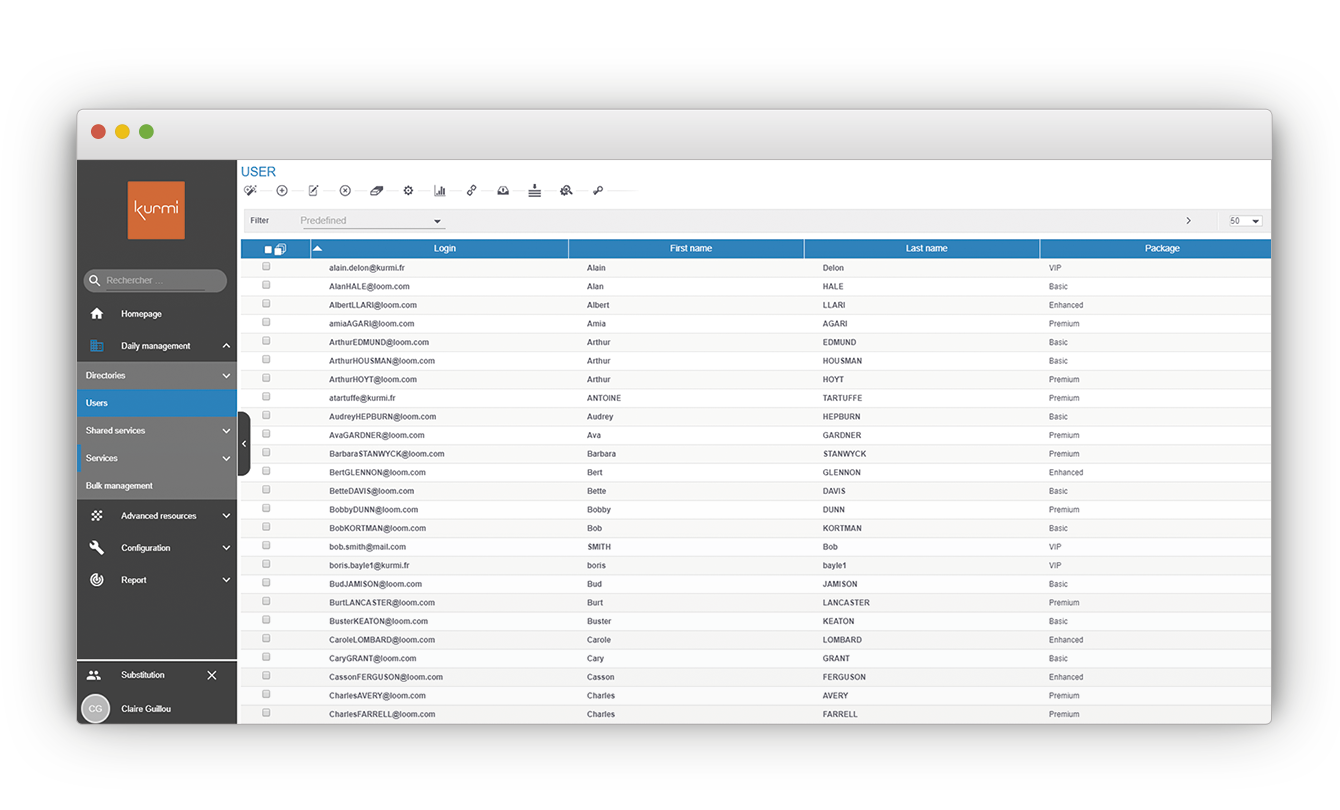 Role-based access control (RBAC)
Your IT admin should be focused on new projects and not everyday request tickets. With Kurmi, you can delegate day-to-day operations to non-technical staff such as helpdesk, local administrators, or HR assistants.
With advanced delegation features (role-based access control), as well as rollback and scheduling capabilities, you can simplify the setup and monitoring of your teams, with no compromise on security.
Decide who can do what, and for which users or organizations.
Dial Plan Management
Managing and maintaining phone numbers is complex and time-consuming. It often requires a mix of spreadsheets, which is error-prone, especially when you have to collaborate within your operations team.
Kurmi provides a real-time overview of your dial-plan. Your operations team can easily assign available numbers, with no risk of allocation mistakes.