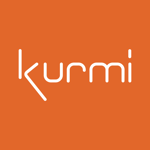 GARTNER PEER INSIGHTS - IMPACT REPORT




UC Service Management and Provisioning Automation: Trends and Outlook
In today's fast-paced business landscape, Unified Communications (UC) platforms play a pivotal role in keeping enterprises ahead of the curve. They empower your workforce to remain productive, connect, and collaborate from anywhere, at any time. But the landscape is evolving rapidly.
The Shift to Cloud-Based UC
Many organizations are transitioning from traditional, hardware-based, on-premises PBX/UC systems to cloud-based UC Collaboration and UCaaS solutions. This strategic shift allows companies to reduce setup and operational costs while gaining the flexibility to scale on demand.
Unlock the Insights
To gain a deeper understanding of this ever-changing landscape, Kurmi Software conducted an insightful survey. We engaged with 200 Unified Communications (UC) and collaboration IT leaders from Large Enterprises using the Gartner Peer Community platform.
Key Findings
Here are some of the findings that emerged from our survey:
Streamlined Workflows: Businesses are harnessing the power of automation to streamline their daily UC workflows, enabling them to stay agile and competitive.
Simplified Administration: With the increasing complexity of cloud migrations and multi-vendor hybrid-system environments, IT teams are actively seeking ways to simplify administration through a single pane of management.
Driving Forces: Discover the top drivers behind the decision to adopt a third-party UC service management solution, including cost savings, scalability, and integration capabilities with other tools beyond UC, such as ITSMs and HRIS.
Download Your Copy Today
Don't miss this opportunity to gain valuable insights into the future of UC service management and provisioning automation. Simply enter your details below to access your free copy of our exclusive report!
Meet Kurmi
Kurmi Software Suite is the leading provisioning solution that automates UC workflows and processes across your entire UC and ITSM ecosystem. It allows IT administrators to manage all UC solutions through a single user interface, ensuring data quality and security without the need to learn and operate multiple admin portals for these platforms.
Kurmi is the most customizable, technically advanced tool on the market today. It reduces time-consuming, manual aspect of common and repetitive tasks like MACDs (moves, adds, changes, and deletes)—saving time and reducing costs—while increasing IT staff productivity and job satisfaction.
No other company compares when it comes to features and capabilities for managing UC platforms. And Kurmi is both robust and scalable . . . it's been tested for up to 1 million users.

Talk to an expert today to find out how Kurmi can solve your UC administration dilemmas: contactus@kurmi-software.com.